The Buzz
What are people saying about Levi?
Larissa Lee

- Entertainer


_

So, I got an email today saying that the Blu Diamond Entertainment, Inc. wants me to come back and perform at the Windemere Hotel again November 25th. This time I get to be on the show with Levi Mitchell. He is a Justin Bieber impersonator, has an amazing voice and is releasing his debut album "LIFE AS I KNOW IT" Feb. 12th. Can't wait till it comes out! I feel so privileged to be asked to be on the show with him. It's going to be so fun!

---

---

The Heiser Family




_

Thank you so much. Emma still can't believe it and she can't stop talking about Levi. She said she was so excited that she got scared but she absolutely loved him. She hasn't stopped watching the video. Everyone fell in love with Levi. He definitely made one little girl very, very happy that day.

Thank you again,

The Heiser Family

---

---

Pastor Paul Roehl




_

"I have had the humble pleasure of watching Levi grow over the past six years, both physically and spiritually. During that time, I have personally witnessed the light, that shines from within this young Man of God. Our Father has placed a strong anointing on Levi, and I cannot wait to see what He does with this very special vessel. Go get 'em Nephew!"

---

---

_

Alyssa Rose Okuniewicz


- Barona Casino



I hired levi for my crazy -justin Bieber obsessive- sister's birthday . and she LOVED it!! His voice is AMAZING, he is so adorable, and as the event coordinator I really loved him too. We worked together to come up with the perfect surprise entrance. He sang her a birthday song WITH HER NAME IN IT. and even gave her a kiss. Her and her friends still stalk him on Facebook , Just like the real JB.


---

---

Bobby Sample




- Director




---

---

Yolanda




_

_

Hello & God Bless You, Levi attended my daughters 13 Birthday Party on Saturday May 21 & let me tell you what a blessing that was for Savannah. She has been ministering to her friends and leading them to Christ, & the nite at her party they asked to look on Levi's website, they youtubed him & watched all videos possible and after all the " hes so cute" they asked savannah if they to can go to church on sunday, Christ is so good! 7 out of the 10 girls gave their lives to Christ! I just knew Levi had to attend this party. savannah sends Levi many thank yous! I will let her thank him, thank you Levi for allowing yourself to be an instrument a open vessel, a awsome tool to draw people to our Lord! Love n Christ, Yolanda. Levi thank you for taking time to minister at my 13th birthday party, I know you came as Justin, but we that serve the Lord, we know that He moves in awsome ways! I will remember this birthday forever its a day of celebration, 7 of 10 of my friends gave their lives to the Lord! keep spreading the love of Christ continue spreading His word! Levi you rock! You have & you will touch many, many lives! Thank You, I pray the Lord continues to Bless you! Savannah.

______

Praise the Lord, Just letting you know me and Savannah attended the last showing of THE WAY at Kingdom of the Valley, and there is only one word ANOINTED! We were wondering if by any chance it will be on DVD. We will absolutely love a copy!!! You ALL ROCK!!!! Love N HIM Yolanda & Savannah PRAISE HIM LEVI PRAISE HIM!You ARE very very GIFTED!

---

---

Blu Diamond Entertainment




Myk "the way cool guy"




_

The Mitchell's

Thank you for an outstanding performance on November 25th at the Windemere Hotel and Conference Center in Sierra Vista.

Mr. Levi Mitchell's abilities to entertain audiences are refreshing.

I especially enjoy your crowd interaction. People like you as an entertainer and Blu Diamond likes your professionalism. I am looking forward to working with you on future events.

"Way Cool"

On behalf of Blu Diamond Entertainment

Thanks

Myk

---

---

Ron Besser




- Besser Entertainment




_

GREAT video...loads of Talent....PLEASE let Levi know how proud I am of him as I know you are as well. I posted a positive and also a comment on you tube.

Thanks for sending it to me.

Have a SUPER day,

Ron

---

---

Marci




_

Thank you so much! Levi was great, my daughter cannot stop talking about him and wants to know if he wants to go out to movie

Thanks, Marci

---

---

Daniel Gutierrez




- Music Producer




Very Talented Young Man!

---

---

---

Pastor Gary Simons


-Bermuda




Thank you for coming to share with our youth. God has great plans for you.



---

---

Ivan Raynor




Everyone keep your eyes on this young man he will do big things for the Kingdom of God.

---

---

Gary & Dana Murzyn


This boy has got something special.

---

---

Ty Winder


- Worship Leader




It is great to see a young man living for God that has so much talent.

---

---

Linda Wiley


- Watermark for Kids




He is a star!

---
Powered by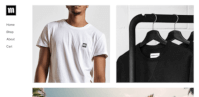 Create your own unique website with customizable templates.